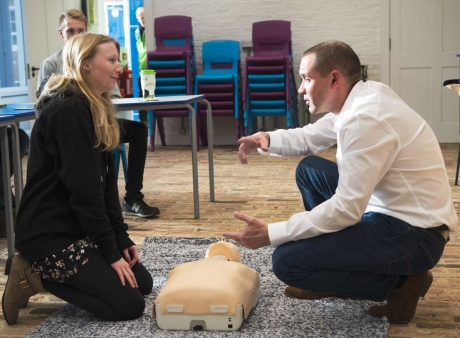 First Aid at Work for Forestry
A Deep dive into First aid at work within the forestry/agricultural industry. Designed for those that need a full range of knowledge or in charge of teams. Walk away from this course with life-saving knowledge and skills.
Number of candidates per course: 10
Expert, experienced first aid instructors
We use the very best instructors and assessors, all of whom have a wealth of first-hand experience, subject expertise and come from varying operational backgrounds including paramedics and nurses, so you can be sure the training you receive will be up to date, relevant and practical.
During in this course, you will cover:
· Initial Care
· Cardiac problems
· Other primary care first aid problems
· Specific injury management
· Illness management
· A deep drive into each section
Successful learners will receive a personalised Level 3 Certificate.
Important Information:
Equipment required and information related to lunches will be sent to the booker by email 7 days before the course is to begin or as soon as possible if within 7 days.
Your email will contain directions to the course site, will specify if lunch is provided and any dietary requirements, and the equipment that may be required.
Your booking confirmation email only serves to confirm your booking and payment and the date and timings of your course. If you have any questions, please do not hesitate to get in touch with our team.
VENUE: Course held at a Northamptonshire venue. Venue's may vary and as such we will confirm the exact details and location upon receiving your booking and in advance of the event. We will contact the Booker with the venue details and any further details such as arrival information.