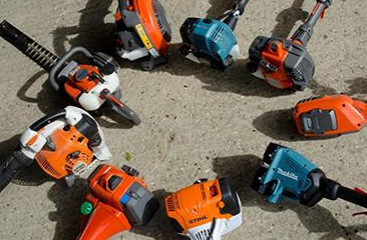 Maintenance of Small Hand Held Engines
Maintenance is crucial to every machine so make sure your skills are up to scratch with our dedicated machinery maintenance course. This is an integrated training and assessment course over 1 day for anyone working within the agriculture, horticulture, landscaping, and grounds maintenance industry.
By the end of the course, you'll be able to:
State the health and safety legislation common to all tasks
Produce a site-specific risk assessment
State the possible hazards/risks when carrying out maintenance
Identify the Personal Protective Equipment (PPE) required
Correctly carry out all routine maintenance in accordance with the machine manufacturer's information book and/or this workbook
Prepare the machine for use with the correct fuel/oil mix.
You will need to bring:
A form of photo ID either valid driving licence or passport.
Arborist Helmet, complete with full mesh face shield and visor
Ear defenders conform to 31SNR rating
Non snag clothing suitable for all weather as you will be outside
Steel Toe Cap Boots or Chainsaw Boots
Work Gloves
Important Information:
Equipment required and venue address will be sent to the booker by email 14 days before the course is to begin or as soon as possible if within 7 days.
Your booking confirmation email only serves to confirm your booking and payment and the date and timings of your course.
If you have any questions, please do not hesitate to get in touch with our team.
Venue's could vary and as such we will confirm the exact details and location upon receiving your booking and in advance of the event.