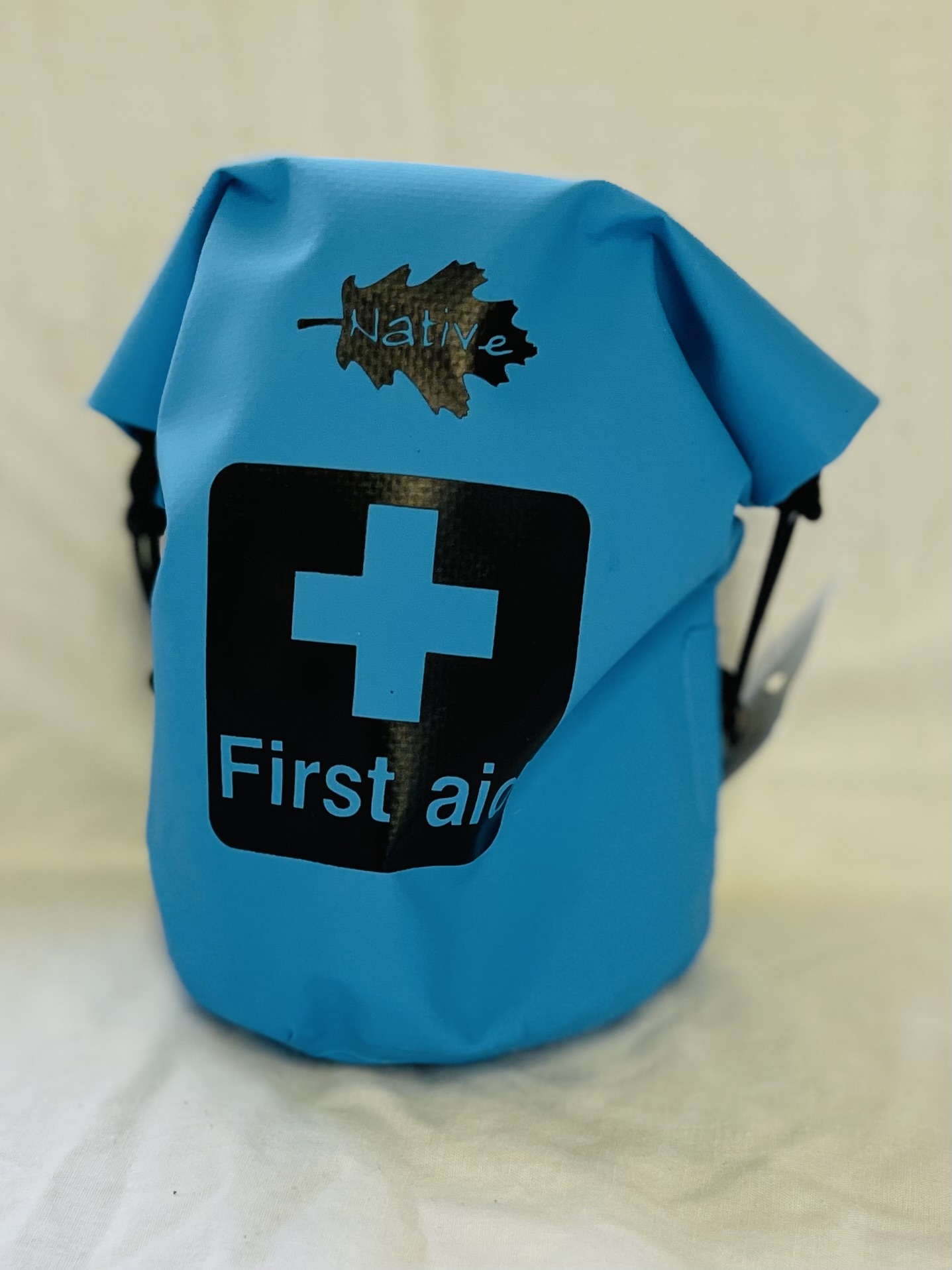 Health and Safety and First Aid
Personal First Aid Kits for climbing arborists are a vital piece of PPE list for any of our aerial courses. The HSE now advises that personal first aid kits should now contain one or more haemostatic dressings and a tourniquet, rather than as previously advised a large wound dressing, for situations where control of significant haemorrhage is required. https://www.hse.gov.uk/treework/site-management/first-aid.htm
The Guidance states:
First aid kit
You should carry a personal first aid kit on you while at work. Make sure you have received suitable training on using its contents. It should contain at least one or more haemostatic dressings, a tourniquet, a pair of plastic gloves and a Resusciade (or similar device). Keep a worksite first aid kit at a central location.
Working with Native Arb, we are pleased to be able to recommend and sell their personal first aid kits
What's included?
1 x  C.A.T tourniquet
1 x 1 metre long Haemostatic Gauze
1 x Military Field Dressing 10 x 19cm
1 x Resuscitation-Aid
1 x Gloves (Pair)
Our instructors love these kits because the waterproof bag is easy to access with one hand and roomy enough to get to the contents.